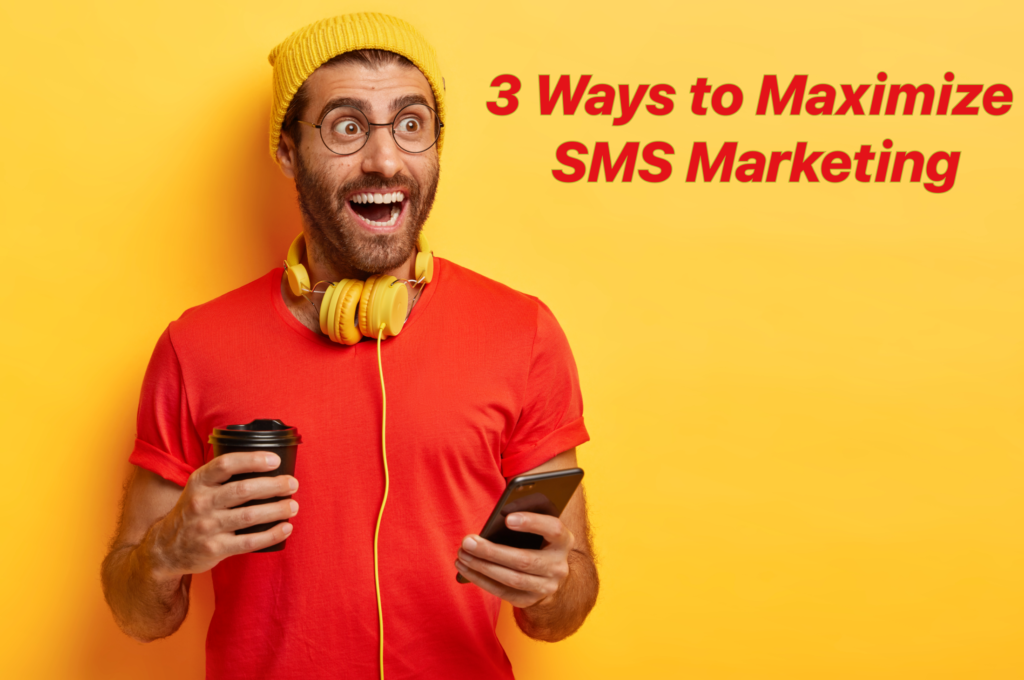 I should not have to convince you of the value of SMS marketing, but in case you're coming out from under a rock after 25 years, here's a quick review:
98% is the open rate for text messages vs 30% for email
95% of SMSs are opened within 5 minutes of being received
75% of consumers want offers sent by SMS
45% of SMS campaigns create positive ROI for business owners
But there is one major caveat that every marketer must be keenly aware of.
Unsolicited text message marketing has been illegal in North America under the CAN-SPAM Act since 2003. Companies will typically see fines for illegally sent messages from between $500 to $1500 per message! In recent years, numerous fines in the tens of millions of dollars have been levied on companies for sending out unsolicited SMS campaigns, so under no circumstances is this a worthwhile risk to take.
But there is hope. You're allowed to send as many promotional SMSs as you want, provided that the customer has opted in to receiving them. So building up this audience over time gives you an increasingly valuable asset for the most effective customer outreach.
So the name of the game is to increase opt-ins, with an effective and consistent strategy that will grow your audience and make your SMS marketing campaigns more effective.
Here are what I consider to be the top 3 ways to increase your opt-in numbers:
1. Exclusive offers – When you offer customers the prospect of accessing deals that will be available only through SMS alerts, you make opting in somewhat of a no brainer. You might think that you're alienating a segment of your customer base by offering deals exclusively through SMS. However, because this is one medium that everyone below the age of 75 is actively engaged with and prefers to get their deals from, your risks are low. Not to mention the fact that your ROI per customer will be higher with SMS.
An extension of this idea is signing up customers for product or service alerts. This won't apply across the board, but will be very valuable to customers in the event of the specific availability of what a customer is looking for is limited. Examples might be last minute openings for customers who are waiting for appointments, rental listings for when the right apartment becomes available, and the same might go for a used car dealership. It is very valuable for the customer to be alerted any time something that they're looking for comes on the market.
2. Sign up engaged customers – Customers who are already engaged with you in the midst of a successful buying process are much more likely to sign up for more of the same. If you have an in-store customer experience, ask your customers to opt in to messaging promotions as a recommended step in the buying process. If the buyer experience is online, have them opt-in to messaging prior to checking out. You can also encourage them to sign up in exchange for a one-time offer or coupon redemption. Keep in mind that no matter what you give (within reason), you will receive in return, in the form of repeat buyers and engaged customers.
3. Leverage existing traffic – If your customers are interacting with your brand on social media, traditional media or via email campaigns, you'll want to be thinking about how to use this customer engagement to increase your SMS opt-in numbers. The primary goal of any targeted campaign is for customers to buy your product or service at some point in the near future. Still, there is room for a parallel goal of signing up customers who are definitely not ready to make a decision now, to receive offers by SMS. This will ensure that their relationship with your brand will remain even after their initial exposure to your offering.
With a bit of time, patience and persistence, you will be able to build up a sizable group of customers who are opted in for SMS communication, and be able to fully capitalize on the advantages of direct SMS marketing.